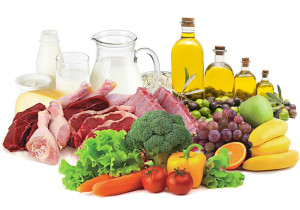 James Nicholas Ellis is passionate about food, cooking, and dining out. He enjoys cooking for his friends and family at home, and traveling to try new cuisines and new restaurants. He spends time studying the recipes of celebrated chefs who he admires, including Jacques Pepin, Alice Waters, Mario Batali, and Lidia Bastianich.
James Nicholas Ellis is currently studying the foundations of classic French and Italian cuisine to master the basics of the two great culinary traditions. Since most chefs specialize in one of the two (or both), he is studying and practicing foundational recipes from both cuisines. In the future, he plans to explore more adventurous cuisines, including recipes from Latin America, Spain, and Greece.
Some of James Nicholas Ellis's favorite recipes include hearty pasta dishes and roasts in the wintertime, and grilled meats, with fresh vegetables and fruits in the summertime. He enjoys supporting local farmers, shopping at farmer's markets, and using locally sourced produce and meats. When he travels to new places, his favorite thing to do is to frequent local markets and stores to learn about new and unique flavors.
One of James Nicholas Ellis's favorite things about cooking is the joy, camaraderie, and togetherness it brings to everyone around him. He loves hosting friends and family members at his home, and surprising them with adventurous new recipes and comforting classics.